Volunteer Service: Promoting Social Care and Services during the Epidemic Situation
Upholding "spending on society with what is taken from society," we actively engage in charitable activities and address major social issues. In addition to publicly commending, providing volunteer leave, rewards, and professional service training courses, CLC also assists employees to establish related volunteer clubs within the company. For instance, Hsinchu Mill joined hands with the residents in the community to set up a water environment patrol team, and jointly maintains the community stream environment. In 2022, we participated in 160 charitable activities. A total of 907 volunteers making selfless contributions up to 1,831 hours through two CLC volunteer teams: "environmental protection" and the "caring", which +12% YoY.

Environmental Protection Volunteer 305 hours
Engaged in the publicity of paper recycling in all CLC mills/plants across Taiwan to collect a total of 857 MT of recovered paper, with a total of 3,328 MT in recent 3 years. The team also engaged in coastal clean-ups, street clean-ups, mountain clean-ups, and tree plantations; and adopted and maintained 90 public toilets across Taiwan to provide eco-friendly toilet tissues and clean up public toilets. For example, Tayuan Mill also adopted since 2016 and was awarded the certificate of appreciation for Excellence in Corporate Public Toilet Adoption by the Taoyuan City Government.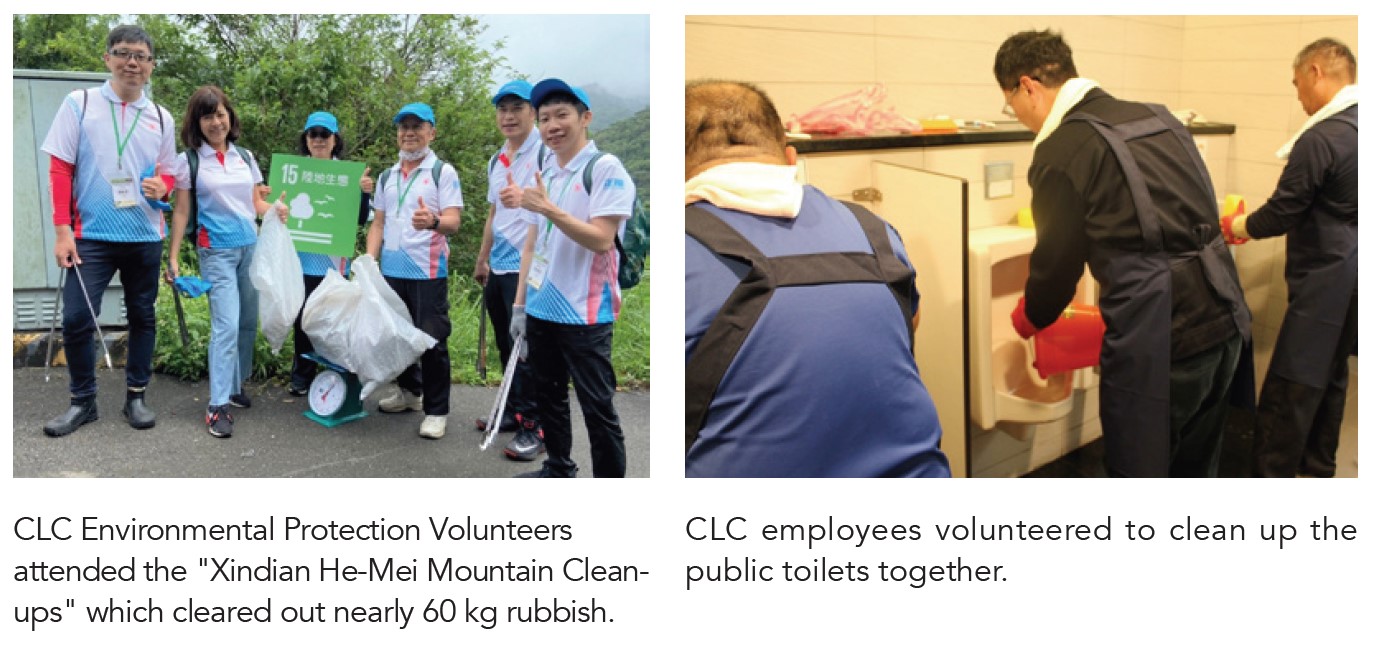 Caring Volunteers 1,526 hours
Implementing the society care, CLC volunteers visited over 25 townships and downs across Taiwan. We also engage in active interaction and cooperation with external units to engage in various projects, such as winter charity donations, in-kind donations on three major folk festivals, and blood donations, and so on. In addition, we launch 6 major actions to provide warmth before CNY, integrating cross-border resources to expand influence.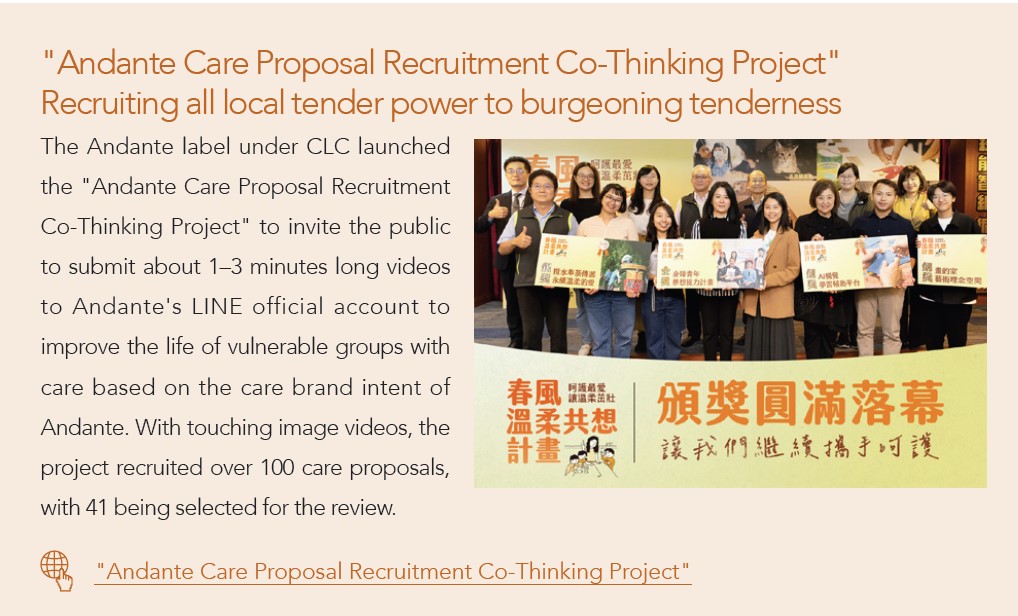 CLC dedicated to the promotion of arts and culture, and sports activities. We have sponsored concerts, road races, bicycle activities, calligraphy feasts, talent sketches, and painting activities for years, enriching the spiritual life of the community. Since 2013, we organized the national Andante Softball Friendly Game, Table Tennis Competition, inviting employees, third-party manufacturers, community groups, government agencies and academic groups and other groups to join and improve physical and mental health.
Glory for Taiwan: Development of Next-Generation Table-Tennis Stars for Taiwan from CLC
Since 2013, we have held Andante Table Tennis Competition: which attracting over 2,000 players to join. Although the competition was canceled due to COVID-19, CLC continued to promote and committed to the table tennis sport to children. Since 2020, CLC have kept funding the table tennis team of Chu Jen Elementary School and Feng Tien Elementary School in Hsinchu County in 2020, including sponsoring the fund for events and practice equipment. The CLC also hired professional coaches to provide players with guidance and training to support table tennis players' development. Student Yun-Yan Wu in Chu Jen elementary school was selected as the Next-Generation Table-Tennis Stars which bringing glory to Taiwan from CLC.