" With a history over half a century,
CLC has witnessed the growth and leap of Taiwan's paper industry and established a solid foundation for globalization, step by step. "
CLC established the "Industrial Paper Carbon Neutrality Alliance," Taiwan's first carbon reduction appliance for industrial paper (2023.5.25)
The Ground-breaking ceremony of CFB biomass thermoelectric system (2020.02.12)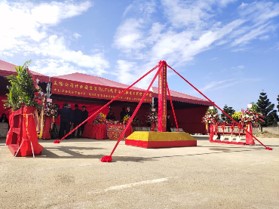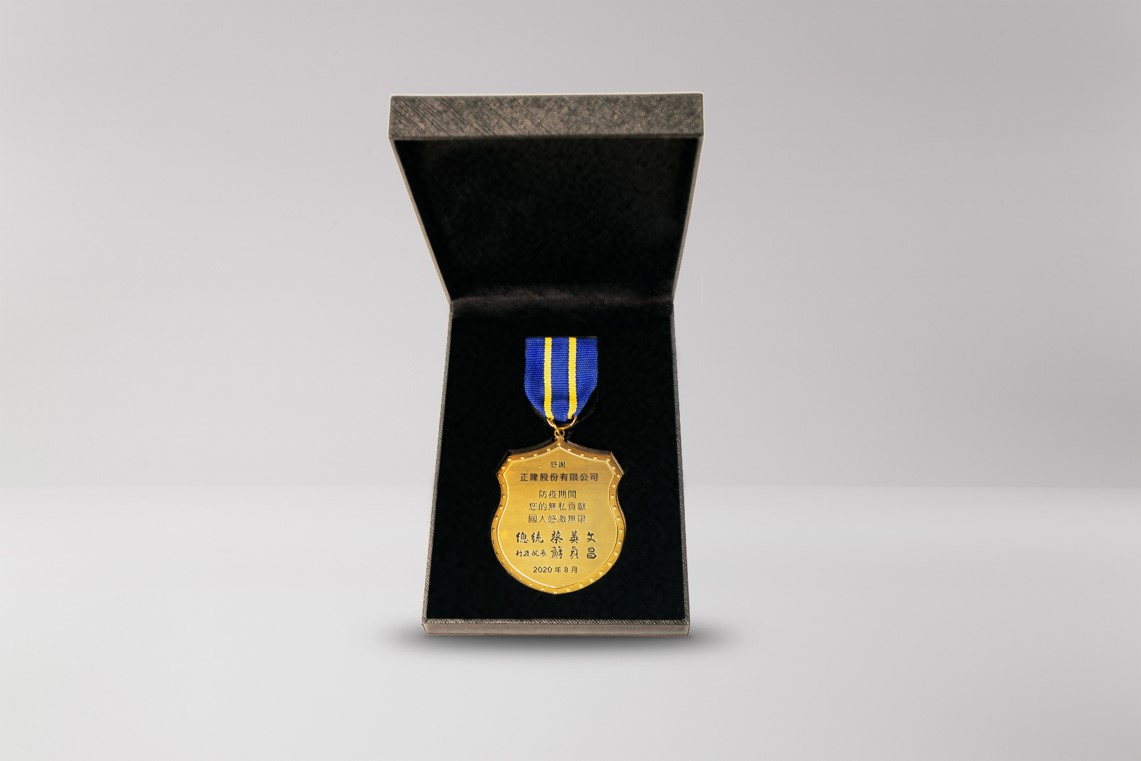 Celebrated the 60th anniversary of Cheng Loong and held a series of activities and events in the theme of "Cheng Loong 60, Love Paper & Love Earth"(2019.06.15-2019.09.08)
The Ground-breaking ceremony of new Yenchao plant. (2019.12.16)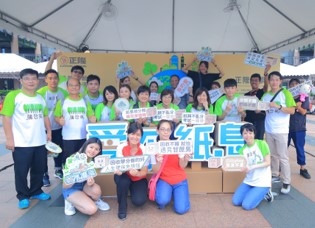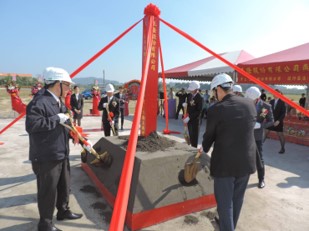 Disposed of equity of the overseas company"Shanghai Chung Loong Paper Co., Ltd."
Received the prize of "Excellence in CSR" award for the sixth time by Commonweath
Magazine.
Chupei Mill won the "Low-carbon Product Award" from EPA.
Ranked one of the top 40 enterprises by the Global Views Monthly Corporate Social
Responsibility Awards.
Cheng Loong Long An Container Co., Ltd., the 3rd box plant in Vietnam, commenced production.
Established the Business Form & Packaging Materials Division by acquiring Shan Fu Paper Co., Ltd.
PM16 household paper machine at Chubei Mill started operation.
All box plants passed the certification of ISO 50001 energy management system.
Established Cheng Loong Binh Duong Paper Co.,Ltd. to enter the Vietnamese industrial paper market.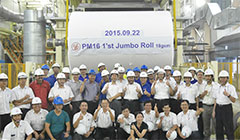 Replaced printing and writing paper production with OEM to optimize product portfolios.
First in Taiwan's paper industry to publish the CSR report.
Dandelion Recycled Household Paper became Taiwan's first quality green product to be awarded theTaiwan Green Mark, FSC Chain of Custody, and Carbon Footprint Label.
Kitchen papers and paper towels produced by Chubei Mill passed ISO 22000 and HACCP certification.
All paper mills were certified with ISO 50001 energy management system.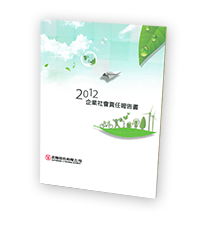 The PM10 containerboard machine and the third co-generation system of the new-age green and low-carbon Houli mill were completed and started operation to realize low-carbon and energy-efficient production.
Listed in the "Top 100 Taiwan Brands" by the Ministry of Economic Affairs.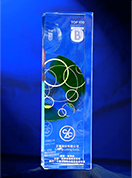 Dandelion Recycled Household Paper was awarded Taiwan's first "Carbon Footprint" label and "Green Mark".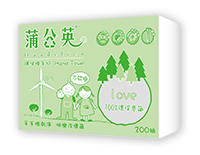 Industrial paper products first passed FSC COC certification, and all products (corrugated packaging, printing and writing paper, and household paper) followed suit.

Established "Chung Loong Paper Holdings Limited" to administer all companies invested in China to fortify the group's global competitiveness.
Became the first Taiwan-based enterprise validated for emissions trading by the Voluntary Carbon Standard (VCS).
The first in Taiwan to establish the "Energy Conservation and Emissions Reduction 5-Year Plan" to reduce CO2 emissions by 10% less than 2005 for the papermaking process in 2010 to support the "Taiwan Industrial Greenhouse and Energy Reduction Services Corps" program launched by the Bureau of Energy, Ministry of Economic Affairs.
Became the world's first enterprise to pass BSI ISO 14064-1 certification.

Established "Vina Tawana Container Co., Ltd." to enter the Vietnamese corrugated packaging market.
Acquired "Tian Loong Papermaking Co., Ltd." to strengthen the competitiveness of production-sale integration for household paper products.
Constructed Asia's first 1MW wind turbine at Chubei Mill to realize green energy use.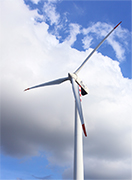 Executed the "Shanghai Chung Loong Paper" Joint Venture Agreement with Tokushu Tokai Paper Co., Ltd. and Mitsubishi Corporation of Japan to enter the Chinese industrial paper market.
Established "Crystalyte Co., Ltd." a joint venture with Pou Chen Corporation of Taiwan to enter the Chinese corrugated packaging market.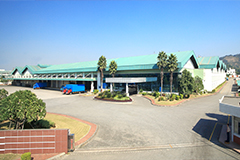 Established the Global Marketing Department to develop "total packaging solutions" to cultivate branded customers, thus becoming the appointed Asian packaging material supplier of world-leading manufacturers.
Became the second Taiwan-based paper company to be a member of the Pulp & Paper International (PPI) million-ton club for output exceeding one million tons.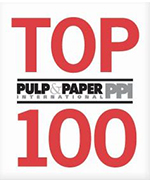 Houli Mill was the first in Taiwan's paper industry to pass ISO 14001 certification, and all plants and mills in Taiwan followed suit.
Completion of CLC Headquarters: Cheng Loong Square in Panchiao [obsolete].
Launched the household paper brand "Andante"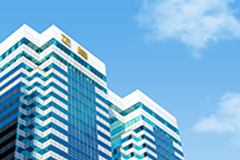 Established the Chemistry Research Center to promote the research, innovation, and development of Taiwan's papermaking technology.
Installed the PM9 printing and writing paper machine to enter the printing and writing paper market.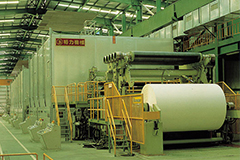 Established Tawana box Plant in Bangkok, Thailand, to cultivate the Southeast Asian market.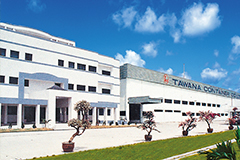 Won Taiwan's first "WorldStar Award" from the World Packaging Organization with the "portable drawer".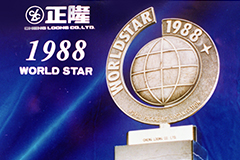 The first paper mill in Taiwan to earn the CNS Mark for "linerboard" industrial paper.
Panchiao Plant introduced Marumatsu Flexo Printer Slotter to open a chapter in Taiwan's printing material technology.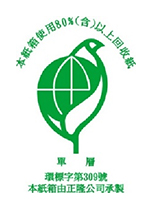 Houli Mill installed the first co-generation system in Taiwan's paper industry to supply low-cost steam and electricity.
Launched technological cooperation with Takuya Paper Manufacturing Co., Ltd. of Japan for the coating technology to enter the duplex board market.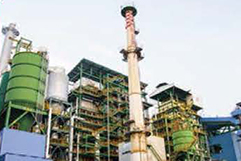 The first paper company in Taiwan to establish the packaging design unit to develop professional paper packaging design business.
Founder Huo-tien Cheng explained that the embodiments of "loyalty, filial piety, credibility, and justice" are the origins of our corporate philosophy of "Sincerity and Trustworthiness".
Issued an IPO on the Taiwan Stock Exchange to expand the scale of operation and become a public company.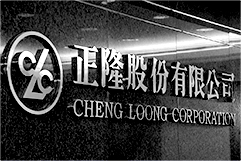 Purchased and installed PM1 at the present Panchiao Plant for papermaking and paper converting integration to enable CLC to lead the industry.
Founder Huo-tien Cheng founded "Cheng Loong Corrugated Paper Carton Manufactory Co., Ltd." with NT$800,000 to manufacture Taiwan's first piece of kraft paper.