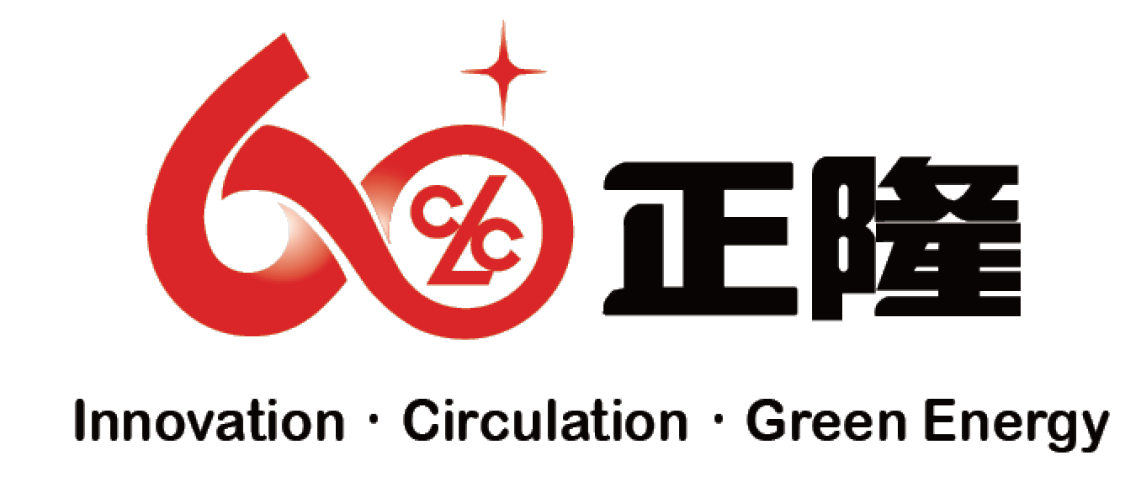 Smart Circulation and Risk Control toward Value Enhancement
In response to climate change and the overall rapid changes, we constantly implement smart production, green energy, and recycling to raise the value of the company and industry, also optimize risk control on the way to sustainability.
The COVID-19 pandemic affected the global economic in 2020, but the impact on the industry in which our business is operated and our sales locations are comparatively lower, and alongside the concerted efforts of all employees, we could maintain a brilliant performance last year. I wholeheartedly thank all partners for your support over time which has pushed us to make continual improvement and growth so that we could overcome the ups and downs in 2020. Facing the highly challenging and uncertain future, we will continue to enhance our awareness of hardship on the road to sustainability to keep advancing.Environmental, social, and governance (ESG) are the three main aspects that concern business operations in modern times, particularly climate change, recycling resources for reuse, risk control, and talent development.
As a model enterprise in the circular paper- making industry, CLC's board of directors proactively addresses the above issues and establishes the long-term ESG goals for 2030. In addition, the Company also puts sustainable development as part of the corporate strategy, vision, and routine operation to develop a business model and social commitment that keep pace with the time, enhance the corporate competitiveness for sustainable development, and realize the commitment to creating greater value for all stakeholders.
Smart Circulation and Risk Control
In 2020, our consolidated revenue reaching NTD 3.74 billion, achieving a key milestone. Developing resource recycling and integration has long been our core mission. Despite the drastic changes in the global macro environment, next, besides making constant expansion at home and abroad, we will ceaselessly enhance our competitive strength in green energy and recycling. The focus on operations in 2021 will include: Domestically, build Taiwan's first smart box plant in Yanchao, Kaohsiung, install a biomass CFB boiler system with the highest capacity in Taiwan at the ChuPei Mill, engage in biogas power generation and renewable energy, and add a recovered bleached pulp line at the Tayuan Mill to expand the value chain of recycling waste food paper containers. Internationally, to start up Cheng Loong Binh Duong Paper Phase II and Binh Duong Container box plant, and to plan a container box plant in northern Vietnam to further enahce our deployment in southeastern Asia. In recent years, we have been actively promoting Smart Papermaking 4.0 to link production, sales, and logistics with big data; and realize low carbon, energy conservation to upgrade the value of the paper industry through digital transformation.
Affected by the COVID-19 pandemic and US-China trade war, we realized the challenges that risk brings to business operations. CLC's board of directors has thus established the "Risk Management Policy and Procedure" to optimize and deepen risk management. In a consideration of the climate change impact, we have implemented the framework of Climate-related Financial Disclosures (TCFD) to improve our responsiveness to the transformational risks relating to climate change, to enhance corporate resilience to make the optimum countermeasures facilitating future business operations while supporting the low carbon and sustainable economy at the same time.
Value Enhancement and Organizational Growth
The CLC products and services are rooted in Reduce, Reuse, and Recycle, besides recycling over 1 million MT of recovered paper every year, through R&D and innovation in recent years, we bring a new life to waste food paper containers to pour new energy for sustainable development which has been recognized by a range of domestic sustainability awards.
Committed to industrial upgrading and transformation, building an eco-friendly business model, we invest in the R&D of sustainable, and niche products. Major achievements in 2020 include: development of glue-coating-free eco-paper, high waterproof multifunctional paper boxes, adhesive-tape-free cartons for online shopping, and the eco-household detergent; and the mass production of Taiwan's first carrier-tape paper to capture the business opportunities from 5G telecommunications.
People are the most important asset to the CLC. Our present-day success comes from the diligence and contribution of over 6,600 employees across the globe. We are actively building a workplace for multiple developments. With the well-planned education, training, and job-rotation system, we aim to develop employees' multiple competencies and international views. We listen and respond to the employees and care about their mental and physical health in order to pursue "absolute perfection" together.
We are also dedicated to promoting social welfare and caring for society over time. We have built 19 paper libraries across Taiwan and open our mills and plants for a visit to demonstrate the circular economy in order to expand our social influence. Facing the impact of the COVID-19 pandemic, we immediately took a series of epidemic control actions to safeguard the health of employees at home and abroad. As a manufacturer of staple commodities like toilet tissue, we expanded our production capacity to stabilize public worries together with the government. We also engaged in the development of paper protective garments and wipes to replace the eco-unfriendly woven fabric with special raw paper. At the same time, we made constant donations and cared about those in need of help in society.
Together For a Greener Future
Low carbon and sustainability are the global goals. Consumers began to care about environmental issues, and global brand owners also replace eco-unfriendly packaging materials with paper. As a leading paper manufacturer, CLC is committed to developing a circular economic model for sustainable commerce to co-exist with the environment while maintaining economic resilience at the same time. It is a great opportunity for us to pursue prosperous development.
Facing the next 60 years, we hope to demonstrate creativity with all stakeholders, focus on "customer service, value-added innovation, low-carbon and green energy"; and constantly promote smart production and sales and green energy and recycling to transform into a new low-carbon and green energy paper company. We also hope to practice all aspects of ESG and the public to keep advancing for the world's sustainable good.
Suanne Cheng
Chairperson, Cheng Loong Corporation