Emergency Relief
Starting a virtuous circle in society by helping the vulnerable and reaching out to the weak.

Cheng Huotien Charity Foundation
Since the establishment in 1993, Cheng Huotien Charity Foundationhas spared no effort in promoting emergency assistance, disaster relief, medical aid, and charity donation. Since 2009, the foundation has sponsored the "Winter Charity Donation for Vulnerable Family Program" for 12 consecutive years to provide the needy with CLC household tissues to show warmth in society at the end of the year. So far, we have benefited 76,576 households.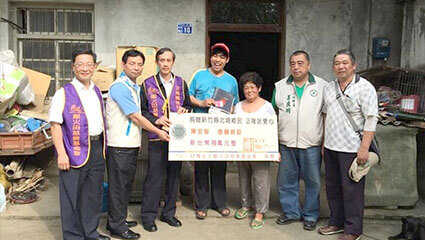 Warmth for the vulnerable
In addition, the foundation constantly donates household tissues, diapers, and paper products for daily use; and provides consolation money, new year food, dumplings, and moon cakes through charities such as the Hondao Senior Citizen's Welfare Foundation, Tayuan Jensho Temple Foundation, Huashan Social Welfare Foundation, Genesis Social Welfare Foundation to show care, love, and warmth to elderly people and families living in poverty. By setting an example to attract more enterprises to engage in care for the vulnerable in society, we aim to pay love forward across time and space.
In 2020, Cheng Huotien Charity Foundation invested NT$3.61 million in supporting 71 cases.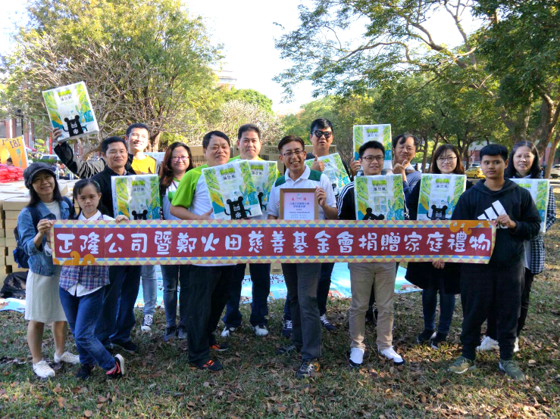 Household Paper Donations under Warmth in Cold Winter Over the Years
| | |
| --- | --- |
| Year | Q'ty (pack) |
| 2009 | 1,000 |
| 2010 | 4,028 |
| 2011 | 5,000 |
| 2012 | 5,504 |
| 2013 | 5,600 |
| 2014 | 5,600 |
| | |
| --- | --- |
| Year | Q'ty (pack) |
| 2015 | 6,520 |
| 2016 | 6,520 |
| 2017 | 7,000 |
| 2018 | 7,456 |
| 2019 | 8,000 |
| 2020 | 9,600 |