Care for Children
Collaboration with social welfare organizations
For the education, benefits, and healthy growth of children
And the wellbeing of vulnerable children.
Established in 2006, Cheng Loong Children's Care Foundation has been offering scholarships and grants for children from low-income families, and families with catastrophic change, and nutritious lunch allowance, and after school education club fees for students studying at schools near CLC mills and plants. In 2015, we continuously sponsored activities on a philanthropic basis, such as "Good Neighbors for Child Protection" and "Open the Door to Let Love In—Forester Care", launched by the Taiwan Fund for Children and Families. We also donated event funds, scholarships and grants, Andante and Dandelion household paper products, Paper Studio products to the Dajia Jenn Lann Children's Home, Chang Show Jyu Social Welfare Foundation, Renai Education Foundation, The Cerebral Palsy Association of the R.O.C., and Kaohsiung Parent Participating Education Tour to express our solicitude of the growth of vulnerable children, disseminate positive energy, and make society better.

Paper Library
To improve the reading environment for children and stimulate the reading interest of children in remote areas, we launched the "Paper Library" program in 2014. By combining with the strength of CLC, Shan Loong Transportation (a CLC affiliate), and other enterprises, we built paper libraries across Taiwan for children in remote areas to wing their dreams, be fond of reading, and see hopes through reading. By 2015, we had built six paper libraries to benefit over 2,900 students.
In idle classrooms or existing libraries, we create an enjoyable "paper" reading space and a happy learning corner with recycled paper desks and chairs, recycled paper shelves, and paper art decorations. We also recruit employees to donate quality, good pre-owned books to enrich the library collection of schools in remote areas. Enthusiastic CLC employees even design the eco-friendly classroom for children to understand that recovered paper is not rubbish but a resource for repeated uses.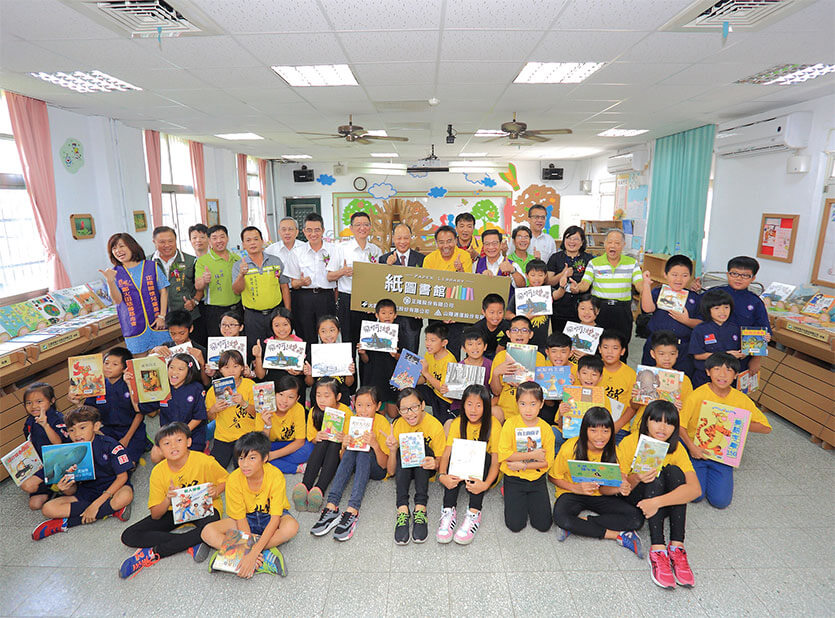 School
Opening Date
Benefited Children
Miaoli Zhongxing Elementary School
2014-04-02
126
Houli Neipu Elementary School
2014-11-14
1,500
Tayuan Wuquan Elementary School
2014-12-12
350
Chubei Fenggang Elementary School
2015-05-22
335
Yenchao Anjao Elementary School
2015-11-18
396
National Taichung Special Education School for The Visually Impaired
2015-11-25
198
Over 2,900 students have been benefited from the program over time.
Let Trees Grow High and Let Love Fly" Scholarships and Grants
In 2007, CLC and the Taiwan Fund for Children and Families co-organized the "Let Trees Grow High and Let Love Fly" Scholarships and Grants to provide scholarships and grants for foster children studying at elementary school, junior high school, senior high school, and colleges and universities with outstanding academic and conduct performance and a heart to progression in order to take care of their growth. So far, nearly 1,600 foster children can pursue education free from worries.
To encourage foster children and recognize the contribution of foster families, CLC carefully plans the award ceremony every year with comprehensive family activities for foster children to feel the most straightforward honor and encouragement, foster parents to take a break, and all of them to have an unforgettable and joyous memory.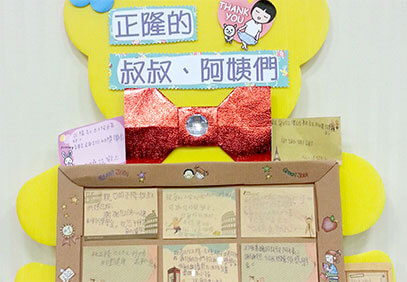 Year
Donor-Times
Donated Amount
2014
197
472,000元
2015
195
472,000元
Between 2007 and 2015, there were 1,563 beneficiaries receiving a total of NT$3,097,000
We Care! CLC Scholarships and Grants
To help economically vulnerable children and children experiencing sudden family change continue study without worries, timely lessen the burden from education expense of families, and reward hard-working and well-behaving students in schools in the neighborhood CLC mills and plants, we established the "We Care! CLC Scholarships and Grants" in 2015 to provide NT$2,000 each semester for aided or rewarded elementary school students to cover their tuition and fees, book expense, and other expense. By doing so, we hope that vulnerable students can pursue education and grow happily and students with outstanding academic performance or special talents can continue their development with the Care from CLC. In 2016, we have expanded the scope of funding to elementary schools in the neighborhood CLC mills and plants across Taiwan in order to benefit more hard-working students.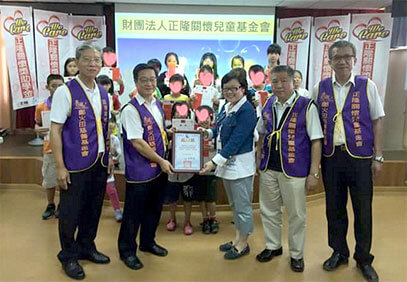 | | | |
| --- | --- | --- |
| 2015 Beneficiary Schools | Donor-Times | 236 |
| Fourteen schools: Chaoying, Xihai, Neihai, and Wuquan elementary schools in Tayuan District, Taoyuan City; Fenggang, Xingang, Mayuan, and Fengtian elementary schools in Chubei City, Hsinchu County; Qixing, Yuemei, Neipu, Yuying, and Taian elementary schools in Houli District, Taichung City, and National Taichung Special Education School for The Visually Impaired. | Donated Amount | 472,000元 |