Water Resources Management
Strategy: Improve wastewater treatment and efficiency of process water conservation.
Goal: Save at least 1% of process water every year.

CLC Water Resource Flow Diagram
In 2019, there was a total of 19,474 million liters of water intake, with an increase of 514 million liters compared to 2018. The main sources of the water are groundwater, surface water (rivers) and running water. The total water consumption was 1,070 million liters. (Subtract the total amount of drainage discharge from the total amount of water intake).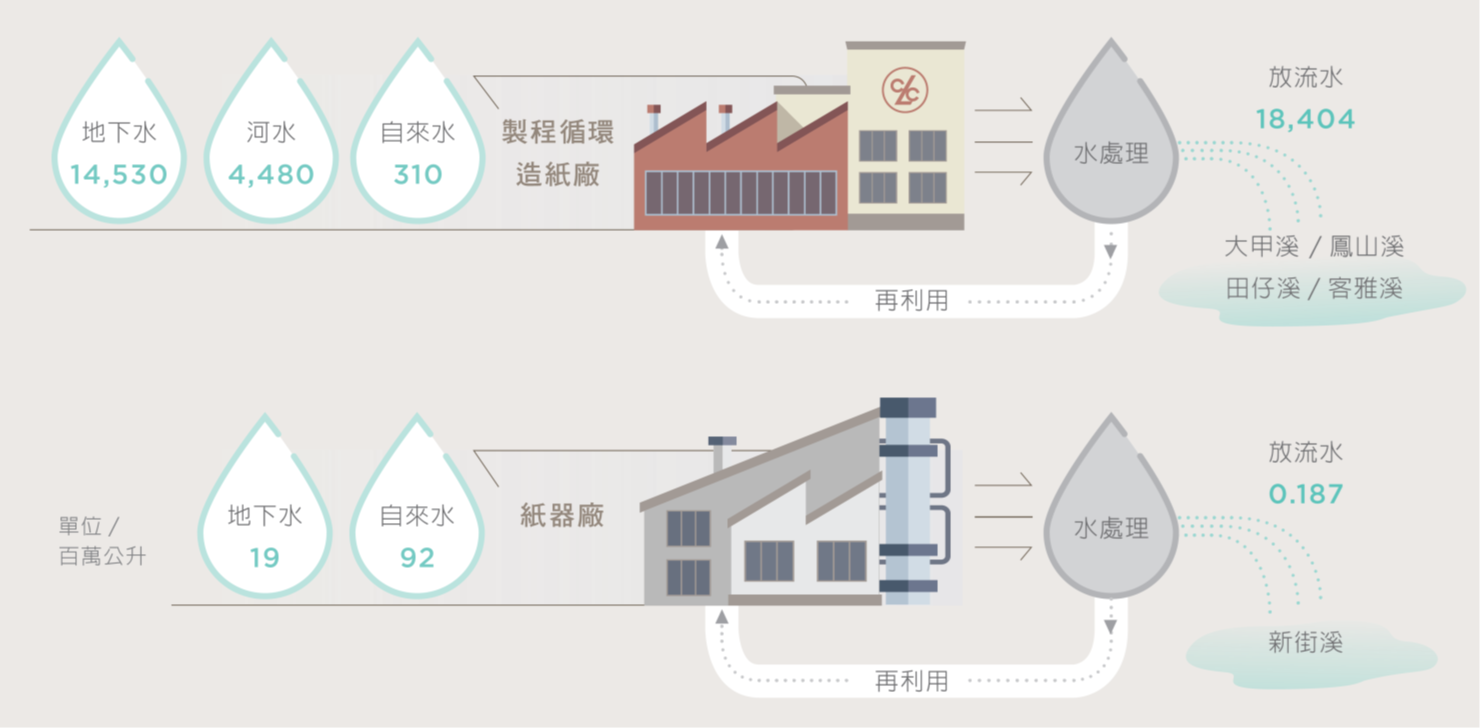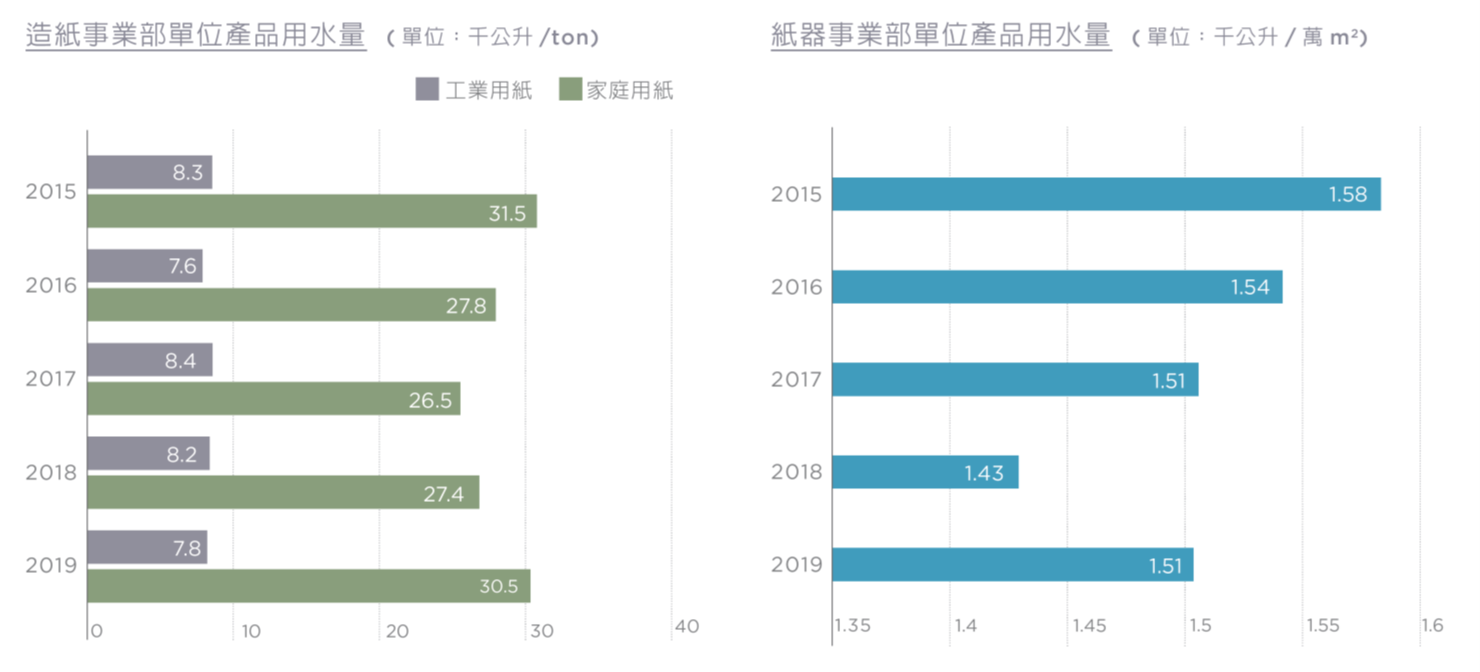 Wastewater Control
We equip each plant and mill with an independent wastewater treatment system. The paper mills properly treat wastewater with biological treatment to ensure the effluent quality meets the relevant standards and reduces the environmental impacts. Also, we implemented the wastewater treatment plant QC-recorder to discern the water consumption status of all inhouse units, paper types, and operating condition of the wastewater treatment plant, in order to implement real-time optimal treatment.
The box plants treat wastewater with physicochemical treatment and recover treated wastewater for use in rinsing and glue making to extensively reduce water consumption.

Promotion of environmental sanitation and implementation of water resource conservation
As a sustainable benchmarking enterprise in the paper-making industry, CLC supports the "Clean Water and Sanitation", one of the Sustainable Development Goals (SDGS) of the United Nations, provides environment-friendly toilet tissue at public places, and gives assistance with cleaning toilets and sanitary facilities. The Company has adopted 60 sanitaries around Taiwan up to now, including New Taipei City Hall Citizen Plaza, Sanxia District Office, Houli District Office, Taichung Public Library, and so on. To promote environmental sanitation and implement water resource conservation, the ChuPei Mill and Tayuan Mill form water environment patrol teams named "Hsinchu Keya River" and "Tayuan Tianxinzi River", respectively, and the Houli Mill supports the "World Toilet Day - Learn from Cleaning Public Toilets" event organized by the Environmental Protection Bureau of Taichung City Government. All CLC mills in Taiwan take practical actions for conservation of the water environment.